Pomerium's latest CD, "Musical Games of the Renaissance," released July 2019, is available here.
"Musical puzzles luminously solved"—Early Music America, August 2019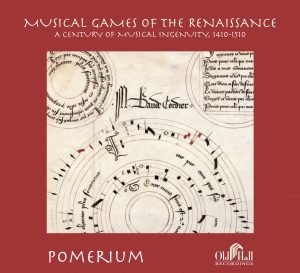 Pomerium's 15th CD, "Music for the Tudor Queens," released November 2015, is available here.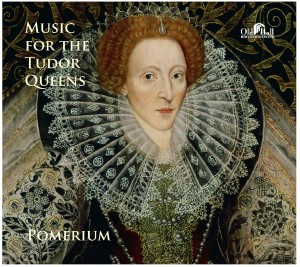 "A Voice in the Wilderness—Mannerist Motets of the Renaissance," was heralded on its release
in 2012 as the best recording Pomerium had made to that date.

The first of Pomerium's recordings issued under their own "Old Hall" label, "Orlande de Lassus—Motets & Magnificat" is an extraordinary example of Pomerium's richly blended voices and Director Alexander Blachly's superb interpretation.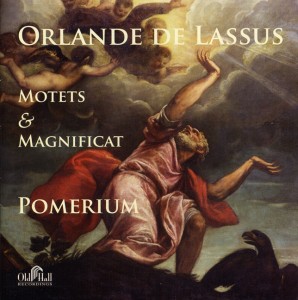 Here is a brief downloadable video excerpt from Pomerium's
May 5, 2013 concert at the Phillips Collection
in Washington, DC.  (11 mb file)
You can also play it on our Facebook page
Pomerium (excerpt of Robert White's Regina coeli, ca. 1555) – Mobile
Two of Pomerium's early recordings were available only on vinyl (starting back in the early 1970s) and are collectors' items today. Some of the following CDs are still available. Click on the image for more details or to purchase. You may also listen to samples and purchase digital downloads by scrolling down to bottom of page. For international sales we can arrange for payment through PayPal. Please contact us for instructions.
Please join our mailing list to stay up-to-date on future concerts, events, and recordings.
Listen online here
Orlande de Lassus: Motets and Magnificat