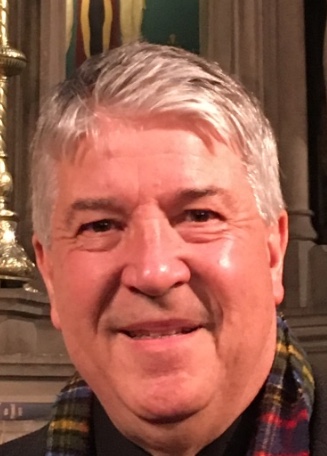 ALEXANDER BLACHLY has been active in early music as both performer and scholar for more than 40 years. He earned his post-graduate degrees in musicology from Columbia University and is a recipient of the Noah Greenberg Award given by the American Musicological Society to stimulate historically aware performances and the study of historical performing practices. Prior to assuming the post of Director of Choral Music at the University of Notre Dame in 1993, Mr. Blachly taught early music and directed collegia musica at Columbia University, Sarah Lawrence College, New York University, Rutgers University, and the University of Pennsylvania, where for eight years he directed the a cappella ensemble Ancient Voices. For fourteen years Mr. Blachly directed a summer workshop in Renaissance a cappella performance sponsored by the Syracuse (NY) Schola Cantorum; he has also been on the faculties of the Oberlin Baroque Performance Institute, the Amherst Early Music Festival, and Pinewoods Camp Early Music Week. In addition to Pomerium, Mr. Blachly directs the University of Notre Dame Chorale, Notre Dame Schola Musicorum, and Festival Baroque Orchestra.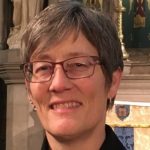 KRISTINA BOERGER received her formative musical training from pianist Annie Sherter and holds the doctorate in Choral Conducting & Literature from the University of Illinois. Having served the faculties of Barnard College, the Manhattan School of Music, Columbia University, Carroll University, and the University of Illinois, she is Director of Choral Activities at the DePauw University School of Music.  During nine seasons as a New Yorker, Boerger directed Manhattan's Cerddorion Vocal Ensemble, AMUSE, and the Collegiate Chorale.  Her guest directorships include the Syracuse Schola Cantorum, the Kalamazoo Bach Festival, the New York Summer Music Festival, the Madison Early Music Festival, and Chanticleer.  Her New York singing credits include the Western Wind, Vox Vocal Ensemble, Early Music New York, Trinity Wall Street, Musica Sacra, and more, as well as recording projects for Bobby McFerrin and Pan Morigan and appearances in the 2006 and 2009 productions at the BAM Harvey of Sir Jonathan Miller's semi-staged Bach Saint Matthew Passion.  From her Midwest base she continues as a regular with Pomerium and has toured as a guest of The Rose Ensemble.  Her settings for treble chorus of poetry by Sarah White are published by Boosey and Hawkes.  Her SSATBB setting of William Butler Yeats's "The Second Coming" was recently commissioned and premiered by The X24 of York (UK)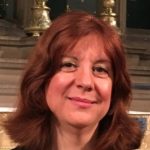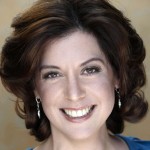 Soprano MELISSA FOGARTY has performed with such diverse companies as the Metropolitan Opera, New York City Opera, Opera New Jersey, Caramoor Festival, ARTEK, Seattle Baroque Orchestra, New York Collegium, Carmel Bach Festival, and Sequitur. She has appeared in concert with Pulitzer Prize winning composer David Del Tredici, and has premiered several of his works. In addition to Pomerium, Ms. Fogarty also performs regularly with Metropolitan Klezmer and Isle of Klezbos. Ms. Fogarty can be heard on the Albany, Musicians Showcase and Centaur labels.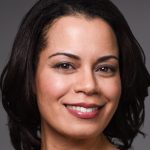 Praised by The Washington Post as "a fine young soprano with a lovely voice," that is "warm, powerful and versatile" (Front Row Center), MICHELE KENNEDY's 2016 highlights include: her debut with Contemporaneous Ensemble at Bard Music Festival (solo songs, David Lang), her solo debut with American Classical Orchestra (Bach Cantatas), and her first appearance with Center for Contemporary Opera (Jane Eyre, world premiere). Most recently, she sang the Angel solos in Charpentier's In Nativitatem under the baton of Kent Tritle at Saint John the Divine. Michele also has been a featured soloist and ensemble member with Rebel Baroque Orchestra, Folger Consort, Parthenia Viol Consort, Baroque in the Field, and Musica Nuova, and she sings regularly with Musica Sacra, Pomerium, Voices of Ascension, Vox Vocal Ensemble, and The Western Wind. New music projects include opera premieres with American Opera Projects, Experiments in Opera, and Harlem Stage Opera, alongside song cycle premieres presented by Rhymes with Opera and Tribeca New Music Festival. A native of Northern California, Michele studied music at Yale University / School of Music and was recently named a Finalist for the 2016 American Prize in Voice. Please find more at www.michele-kennedy.com.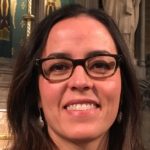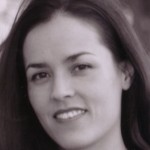 Soprano DOMINIQUE SURH frequently performs in New York City as a soloist and ensemble member. While pursuing a Ph.D. in the history of art at the University of Virginia, Ms. Surh began to perform regularly as a singer and instrumentalist with the Collegium and the local early music ensemble, Zephyrus. She has appeared in Carissimi's Jephte, Couperin's Leçons de Tenebres, Purcell's Ode for the Birthday of Queen Mary, Handel's Messiah, and Bach's Magnificat. As a Fulbright Fellow to Italy, she performed frequently with groups such as Pro Musica Firenze in Florence as well as with Roman groups such as Centro Italiano di Musica Antica, and Comoedia Harmonica. In 2001, she moved to New York City and has sung with various groups including Vox Vocal Ensemble, Tiffany Consort, and as soloist with Bach Vespers at Holy Trinity Lutheran.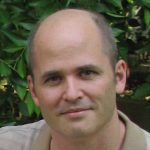 Countertenor ROBERT ISAACS is the director of choral activities at Cornell University, a position generously supported by Priscilla E. Browning. He has conducted Cornell choirs in performance at Carnegie Hall, the Kennedy Center, and the U.S. Supreme Court, led them on tour to over fifty cities across North America, and prepared them for nine world premieres. Previously, Mr. Isaacs led choral programs at Princeton University and the Manhattan School of Music, and served as interim director of the National Youth Choirs of Great Britain. He has worked as a guest conductor with ensembles on both sides of the Atlantic, including Laudibus, Cerddorion, Amuse, TENET, and the Vox Vocal Ensemble. Mr. Isaacs made his conducting debut at Carnegie Hall with the Argento New Music Project, and has also conducted at the Royal Albert Hall in London, the Edinburgh Fringe Festival, the Guggenheim Museum, the Snape Proms, the Kennedy Center, and other venues ranging from Stockholm to the Cook Islands. Mr. Isaacs has been a featured soloist at Saint Thomas Church, Cooper Union, Miller Theater, Symphony Space and many other venues, in repertoire ranging from Machaut, Purcell, and Bach to Britten, Bernstein, John Zorn, and Toby Twining; he was nominated for a Grammy award in 2006. Mr. Isaacs holds degrees from Harvard University (choral music) and Columbia University (creative writing), and spent an equally educational period as a juggler and unicyclist on the streets of San Francisco.
Praised by the Albuquerque Journal for his "heartfelt intensity of smooth, effortless, bittersweet tones," countertenor PATRICK FENNIG is established as both a soloist and ensemble singer. He has appeared with Fretwork Viol Consort, Orchestra of St. Luke's, Concert Royal, The American Classical Orchestra, The Brooklyn Conservatory Orchestra and Big Apple Baroque. His stage credits include Big Apple Baroque's production of Purcell's The Fairy Queen and a role composed for him in I Fioretti in Musica, a neo-Renaissance madrigal opera, which premiered at LaMaMa Experimental Theatre Club. In past seasons, he has appeared as a soloist in Bach's St. Matthew Passion, Bernstein's Chichester Psalms, Vivaldi's Gloria, Schütz's, Sei Gegrüßet, Maria and Buxtehude's Jesu Membra Nostri. Patrick is a member of The Saint Thomas Choir of Men and Boys, Early Music New York, Ekmeles Vocal Ensemble and Collectio Musicorum and sings regularly with Pomerium, Musica Sacra, and Big Apple Baroque. He is the Artistic Director of Schola Cantorum Pompeii in NYC. Patrick holds a degree in Religion with a Concentration in Music from Northwestern University.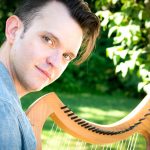 With a "mystical harp and a beautiful voice," tenor CHRISTOPHER PRESTON THOMPSON has "enchanted" audiences (The Epoch Times) in New York City and beyond. Described by Opera News as a "versatile, funny, game and attractive…obviously well-trained singer," Christopher is a New York City-based tenor, actor, and historical harpist focused on early music and new music. He has performed as soloist in venues throughout the United States, including NYC's Carnegie Hall and Merkin Hall. Christopher is the founding Artistic Director of Concordian Dawn, Ensemble for Medieval Music, and serves as Executive Director and core performing member of The Broken Consort. Credits include performances with Gotham Early Music Scene, Toby Twining Music, Pomerium, Grand Harmonie, Tucson Desert Song Festival, Encompass New Opera Theater, Heartbeat Opera, On Site Opera, among others. With commitment to dramatic musical communication, Christopher has been touted as a "standout" (Parterre Box) for his "arresting" (Musical America) performances, delivered with "great outward passion" (Boston Musical Intelligencer). Christopher is a PhD in Performance candidate at the Graduate Center, City University of New York, and his work as a scholar includes presentations and workshops on medieval vocal and instrumental repertoire and performance practice at such institutions as Princeton, the University of Pennsylvania, and the CUNY Graduate Center. Visit www.christopherprestonthompson.com for more.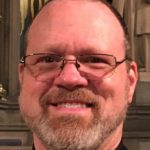 Tenor NEIL FARRELL has been both member and soloist with most of New York's finest professional choirs, including, among many others, Musica Sacra, Voices of Ascension, Early Music New York, and the New York Virtuoso Singers. His solo repertoire includes Bach: Weinachtsoratorium (Evangelist), Johannespassion (Evangelist, arias), Matthäuspassion (Evangelist, arias), Magnificat, and Monteverdi: 1610 Vespers. A former member of The Western Wind Vocal Ensemble and founding member of Equal Voices, he delights in small ensemble singing as well. A double specialist in early and new music, he recorded as tenor soloist Milton Babbitt's "Four Cavalier Settings" for Koch International, performing them at Babbitt's 90th Birthday celebration at Weill Recital Hall in May 2006. His discography also includes many CDs with Voices of Ascension and Musica Sacra as well as with Pomerium, and he is represented as singer and arranger on recordings by the Western Wind. Also an active composer throughout his 18 year tenure as a member of NYC's Choir of St. Ignatius Loyola, both his music and his singing are featured on their recordings. He now makes his home in Allentown, PA.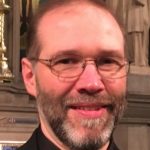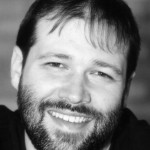 Tenor MICHAEL STEINBERGER has been featured in new works and concert favorites with such preeminent ensembles as the New York Philharmonic, New York Collegium, Musica Sacra, Amor Artis Chamber Choir and Orchestra, and Vox Vocal Ensemble. Notable among these are Pärt's Stabat Mater, Handel's St. John Passion, Monteverdi's Vespers (1610), Bach's St. Matthew Passion and B-minor Mass, and Handel's Messiah. Since joining Pomerium in 1989 Mr. Steinberger has cultivated specialties in both the contemporary and early music fields. A dedicated ensemble singer, he is also a member of the New York Virtuoso Singers, Waverly Consort, and a founding member of Equal Voices. Through the years he has performed and recorded with a variety of premiere ensembles including Voices of Ascension, Hudson Shad, Anonymous 4, Phillip Glass Ensemble, Lionheart, Pro Arte Singers, They Might be Giants, The Western Wind, Toby Twining Music, the Saint Thomas Choir of Men and Boys, and Early Music New York. Mr. Steinberger's most recent recording is Bobby McFerrin's VOCAbuLarieS, which received three 2010 Grammy Nominations.
Baritone THOMAS McCARGAR (called "gripping" by The New York Times, and described as singing with "calm fluidity" by The Washington Post) has established himself as both a soloist and sought-after ensemble singer in New York City and around the United States. Recent engagements include singing the role of Evangelist in Ginastera's Turbae ad Passionem Gregorianam with the Choir of Trinity Wall Street, Washington Chorus and NOVUS NY at Carnegie Hall; Du Yun's Angel's Bone and Missy Mazzoli's Breaking the Waves with the Prototype Festival; Steve Reich's Three Tales with Ensemble Signal at the Walt Disney Concert Hall in Los Angeles; Paul Moravec's Songs of Love and War with The Dessoff Choirs; Anne Hamilton's The Event of a Thread at Park Avenue Armory; performing with Kanye West at the Hollywood Bowl for his two 808's and Heartbreak concerts; and appearing with Andrea Bocelli during NBC's 2015 broadcast of Christmas in Rockefeller Center. As an ensemble singer, Thomas is a member of the acclaimed Choir of Trinity Wall Street and also performs regularly with Pomerium, Seraphic Fire, Grammy Award-winning Roomful of Teeth, Spire, TENET, Musica Sacra, VOX Vocal Ensemble, Antioch, Voices of Ascension, New York Virtuoso Singers, Early Music New York, Yale Choral Artists, and Meridionalis. Other highlights include touring the world with Chanticleer; leading over 1,000 people in Times Square in the singing of John Lennon's "Imagine" for Yoko Ono's installation Imagine Peace; and singing "You Can't Always Get What You Want" with the Rolling Stones.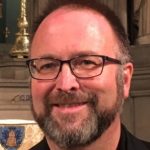 Bass-baritone PETER STEWART has been involved in early music for many years. He has toured and recorded with Pomerium, the Waverly Consort, Concert Royal, and Voices of Ascension. He has sung featured roles with the Philharmonia Baroque Orchestra under Nicholas McGeegan, with the New York Collegium under Andrew Parrott, and at the international Schütz Festival under Sir Roger Norrington. Peter helped inaugurate a Bach cantata series with Orpheus Chamber Orchestra, and was bass soloist for nearly a decade with the Bach at Holy Trinity series in New York City. He has performed at the Early Music Festivals in Madeira, Regensburg, Utrecht, and Connecticut. Also active in other styles of music, Peter has toured extensively in Asia, Europe, Australia and the US with the Philip Glass Ensemble as keyboardist as well as featured singer. He has recorded the baritone songs of Lee Hoiby for CRI with the composer at the piano. He has performed premieres of Sir John Tavener, Hans Werner Henze, Meredith Monk, 'Blue' Gene Tyranny, and many others. He sings regularly at the Cathedral of St. John the Divine with Kent Tritle, and teaches singing at Montclair State University.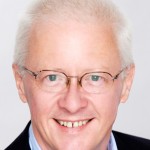 Bass KURT-OWEN RICHARDS is an accomplished performer in a wide range of styles, from chant to experimental music-theater. Well known for his beautiful, warm and lyric "basso cantante" sound, he is a founding member of Lionheart, the renowned American men's vocal ensemble dedicated to the exploration of medieval and Renaissance chant and polyphony. In addition to over three decades of work with Pomerium, he has appeared as soloist with such distinguished ensembles as The American Bach Soloists, Anima Antiqua, The Bach Ensemble, Concert Royal, New York's Ensemble for Early Music, Tafelmusik, and the Waverly Consort. Mr. Richards has recorded widely, including solo work in Heinrich Schutz's Kleine geistliche Konzerte with New York Baroque and Schutz's Musikalisches Exequien and Bach's Cantata, "Christ Lag in Todesbanden," BWV 4, with the American Bach Soloists. He can also be heard on all of Lionheart's recordings, including their most recent release, "John The Revelator," a modern mass written by Phil Kline for Lionheart and the post-classical string quartet Ethel.