ALEXANDER BLACHLY has been active in early music as both performer and scholar for more than 40 years. He earned his post-graduate degrees in musicology from Columbia University and is a recipient of the Noah Greenberg Award given by the American Musicological Society to stimulate historically aware performances and the study of historical performing practices. Prior to assuming the post of Director of Choral Music at the University of Notre Dame in 1993, Mr. Blachly taught early music and directed collegia musica at Columbia University, Sarah Lawrence College, New York University, Rutgers University, and the University of Pennsylvania, where for eight years he directed the a cappella ensemble Ancient Voices. For fourteen years Mr. Blachly directed a summer workshop in Renaissance a cappella performance sponsored by the Syracuse (NY) Schola Cantorum; he has also been on the faculties of the Oberlin Baroque Performance Institute, the Amherst Early Music Festival, and Pinewoods Camp Early Music Week. In addition to Pomerium, Mr. Blachly directs the University of Notre Dame Chorale and Chamber Orchestra.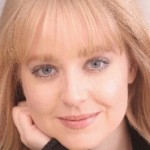 ELIZABETH BABER WEAVER'S singing has been called "truly lovely" by the New York Times, and the Washington Post praised both her "angelic brightness and dedication" and her "ability to seduce." Recent performance highlights include appearances with Guido's Ear, Hesperus, Parthenia, and Ex Umbris, and in the revival of The Play of Daniel at The Cloisters in New York. Ms. Baber sings frequently with elite groups such as Pomerium, the Vox Vocal Ensemble, and New York Polyphony, and is a member of the world-renowned Trinity Wall Street Choir. She and her duo partner, lutenist Charles Weaver, have been praised for their "impeccable performances" and "imagination in programming." She is a vocal coach for the New York Continuo Collective.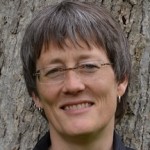 KRISTINA BOERGER received her formative musical training from pianist Annie Sherter and holds the doctorate in Choral Conducting & Literature from the University of Illinois. Having served the faculties of Barnard College, the Manhattan School of Music, Columbia University, Carroll University, and the University of Illinois, she is currently Visiting Director of Choirs at DePauw University.  During nine seasons as a New Yorker, Boerger directed Manhattan's Cerddorion Vocal Ensemble, AMUSE, and the Collegiate Chorale.  Her guest directorships include the Syracuse Schola Cantorum, the Kalamazoo Bach Festival, the New York Summer Music Festival, the Madison Early Music Festival, and Chanticleer.  Her New York singing credits include the Western Wind, Vox Vocal Ensemble, Early Music New York, Trinity Wall Street, Musica Sacra, and more, as well as recording projects for Bobby McFerrin and Pan Morigan and appearances in the 2006 and 2009 productions at the BAM Harvey of Sir Jonathan Miller's semi-staged Bach Saint Matthew Passion.  From her Midwest base she continues as a regular with Pomerium and has toured as a guest of The Rose Ensemble.  Her settings for treble chorus of poetry by Sarah White are published by Boosey and Hawkes.  Her SSATBB setting of William Butler Yeats's "The Second Coming" was recently commissioned and premiered by The X24 of York (UK)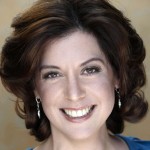 Soprano MELISSA FOGARTY has performed with such diverse companies as the Metropolitan Opera, New York City Opera, Opera New Jersey, Caramoor Festival, ARTEK, Seattle Baroque Orchestra, New York Collegium, Carmel Bach Festival, and Sequitur. She has appeared in concert with Pulitzer Prize winning composer David Del Tredici, and has premiered several of his works. In addition to Pomerium, Ms. Fogarty also performs regularly with Metropolitan Klezmer and Isle of Klezbos. Ms. Fogarty can be heard on the Albany, Musicians Showcase and Centaur labels.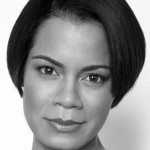 Soprano MICHELE KENNEDY is a versatile specialist in early classical and contemporary repertoire. Praised by The Washington Post as "a fine young soprano with a lovely voice…that is well controlled and agreeably warm," Michele has appeared in concerts recently at Carnegie Hall, Lincoln Center, Brooklyn Academy of Music, Folger Shakespeare Library, and Washington National Cathedral. Her repertory ranges from Medieval, Renaissance and Baroque music to contemporary art song and chamber opera.  Solo engagements include the Bach B Minor Mass, Charpentier Te Deum, Handel Messiah, Mozart C Minor Mass, Requiem and Coronation Mass, and appearances with REBEL Baroque Orchestra, Holy Trinity Bach Vespers Series, Folger Consort, and New York Baroque Soloists.  Among Michele's contemporary projects are recent premieres with American Opera Projects, Experiments in Opera, Harlem Stage Opera, Musica Nuova, and Tribeca New Music Festival.  Equally at home with ensemble singing, Michele performs regularly with Pomerium, The Western Wind and The Cathedral Church Choir of Saint John the Divine, and has sung with Antioch Chamber Ensemble, Equal Voices, Tiffany Consort, Trinity Church Wall Street Choir, Vox Vocal Ensemble, and Voices of Ascension.  A native of the San Francisco Bay Area, Michele holds a degree in music from Yale University.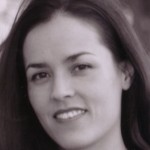 Soprano DOMINIQUE SURH frequently performs in New York City as a soloist and ensemble member. While pursuing a Ph.D. in the history of art at the University of Virginia, Ms. Surh began to perform regularly as a singer and instrumentalist with the Collegium and the local early music ensemble, Zephyrus. She has appeared in Carissimi's Jephte, Couperin's Leçons de Tenebres, Purcell's Ode for the Birthday of Queen Mary, Handel's Messiah, and Bach's Magnificat. As a Fulbright Fellow to Italy, she performed frequently with groups such as Pro Musica Firenze in Florence as well as with Roman groups such as Centro Italiano di Musica Antica, and Comoedia Harmonica. In 2001, she moved to New York City and has sung with various groups including Vox Vocal Ensemble, Tiffany Consort, and as soloist with Bach Vespers at Holy Trinity Lutheran. Ms. Surh currently works as the Director of Research at The Leiden Gallery and specializes in Dutch Baroque painting.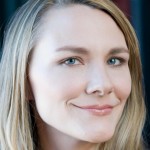 A vocalist of great versatility, hailed by the New York Times as "marvelous," SILVIE JENSEN enjoys a wide-ranging career, which includes early and contemporary music, opera and musical theater, and ethnic, improvised, and experimental music. She has performed at London's Barbican Centre with Ornette Coleman, Teatro Comunale Ferarra with Meredith Monk, Carnegie Hall with Philip Glass, and Brooklyn Academy of Music. Ms. Jensen has also appeared at Ash Lawn Opera, Riverside Opera, American Chamber Opera, One World Symphony, Big Apple Baroque, Sacred Music in a Sacred Space, Bang on a Can Marathon, in Handel's Messiah at Trinity Wall Street, and with the Broadway Bach Ensemble singing Mahler's 4th Symphony. In May, she will appear again with this orchestra, singing Canteloube's Songs of the Auvergne. She has commissioned and premiered works created for her, and has presented solo recitals at Symphony Space, Liederkranz Club, the Stone, and Nicholas Roerich Museum, and the Cell Theater. Ms. Jensen can be heard on the ECM, London, Koch, Helicon, and Soundbrush Records labels.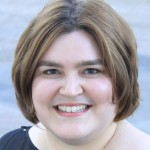 LUTHIEN BRACKETT is a graduate of Westminster Choir College and an alumna of the renowned Westminster Choir. Her discography includes the New York Philharmonic's recording of Britten's War Requiem for Teldec, Christmas at Trinity and the complete Haydn Masses for Naxos. In addition to being a member of Pomerium, she is a founding member of the internationally award-winning Antioch Chamber Ensemble and a member of the Choir of Trinity Wall Street. Sought after as both an ensemble performer and soloist, Ms. Brackett regularly performs with other noted ensembles including TENET, Vox, Voices of Ascension, and the Clarion Music Society. Her recent solo appearances include performances for the Colonial Symphony, the 4 x 4 Festival of Baroque Music, and The Choral Arts Society of New Jersey.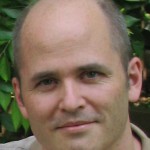 ROBERT ISAACS is the director of choral activities at Cornell University, a position generously supported by Priscilla E. Browning.  Previously, Mr. Isaacs led choral programs at Princeton University and the Manhattan School of Music, and served as interim director of the National Youth Choirs of Great Britain.  He has worked as a guest conductor with ensembles on both sides of the Atlantic, including Laudibus, Cerddorion, Amuse, TENET, and the Vox Vocal Ensemble.  Mr. Isaacs made his conducting debut at Carnegie Hall with the Argento New Music Project, and has also conducted at the Royal Albert Hall in London, the Edinburgh Fringe Festival, the Guggenheim Museum, the Snape Proms, the Kennedy Center, and other venues ranging from Stockholm to the Cook Islands.  Mr. Isaacs has been a featured soloist at Saint Thomas Church, Cooper Union, Miller Theater, Symphony Space and many other venues, in repertoire ranging from Machaut, Purcell, and Bach to Britten, Bernstein, John Zorn, and Toby Twining;  he was nominated for a Grammy award in 2006.  Mr. Isaacs holds degrees from Harvard University (choral music) and Columbia University (creative writing), and spent an equally educational period as a juggler and unicyclist on the streets of San Francisco.
Tenor NEIL FARRELL has been both member and soloist with most of New York's finest professional choirs, including, among many others, Musica Sacra, Voices of Ascension, Early Music New York, and the New York Virtuoso Singers. His solo repertoire includes Bach: Weinachtsoratorium (Evangelist), Johannespassion (Evangelist, arias), Matthäuspassion (Evangelist, arias), Magnificat, and Monteverdi: 1610 Vespers. A former member of The Western Wind Vocal Ensemble and founding member of Equal Voices, he delights in small ensemble singing as well. A double specialist in early and new music, he recorded as tenor soloist Milton Babbitt's "Four Cavalier Settings" for Koch International, performing them at Babbitt's 90th Birthday celebration at Weill Recital Hall in May 2006. His discography also includes many CDs with Voices of Ascension and Musica Sacra as well as with Pomerium, and he is represented as singer and arranger on recordings by the Western Wind. Also an active composer throughout his 18 year tenure as a member of NYC's Choir of St. Ignatius Loyola, both his music and his singing are featured on their recordings. He now makes his home in Allentown, PA.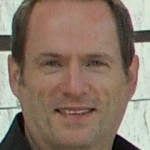 Tenor THOM BAKER is an Ithaca-based voice teacher, music director, and singer described by the New York Times as "especially pleasing." Born and raised in Iowa, Mr. Baker studied in New York City, singing there and abroad as a soloist and professional choral artist for seventeen years. In these capacities he appeared frequently and recorded with many renowned conductors and ensembles. In Ithaca, where he has lived since 2002, Mr. Baker teaches voice as a faculty member of the Community School of Music and Arts (CSMA). There he also founded and leads Daytime Chorale (a training choir) and manages the First Fridays Chamber Music Series. Mr. Baker is also a member of the Ithaca-based vocal quintet Luscinia. In 2010 he founded the ensemble Vocantur and assumed direction of the Ithaca Gay Men's Chorus. He currently directs the choir of the First Unitarian Society of Ithca. Highlights of Mr. Baker' career in Ithaca include The Kitchen Theatre's production of Souvenir, a Stephen Temperley play (winning a SALT award), a staged production of Hildegard von Bingen's Ordo virtutum with Women's Works, Brigadoon, A Day in Hollywood, and A Night in the Ukraine with the Veterinary Players, plus five seasons directing the a cappella group The Ultrasounds. Mr. Baker's most recent recording is Bobby McFerrin's 2011 triple Grammy nominee VOCAbuLarieS.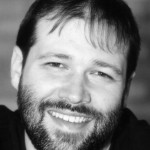 Tenor MICHAEL STEINBERGER has been featured in new works and concert favorites with such preeminent ensembles as the New York Philharmonic, New York Collegium, Musica Sacra, Amor Artis Chamber Choir and Orchestra, and Vox Vocal Ensemble. Notable among these are Pärt's Stabat Mater, Handel's St. John Passion, Monteverdi's Vespers (1610), Bach's St. Matthew Passion and B-minor Mass, and Handel's Messiah. Since joining Pomerium in 1989 Mr. Steinberger has cultivated specialties in both the contemporary and early music fields. A dedicated ensemble singer, he is also a member of the New York Virtuoso Singers, Waverly Consort, and a founding member of Equal Voices. Through the years he has performed and recorded with a variety of premiere ensembles including Voices of Ascension, Hudson Shad, Anonymous 4, Phillip Glass Ensemble, Lionheart, Pro Arte Singers, They Might be Giants, The Western Wind, Toby Twining Music, the Saint Thomas Choir of Men and Boys, and Early Music New York. Mr. Steinberger's most recent recording is Bobby McFerrin's VOCAbuLarieS, which received three 2010 Grammy Nominations.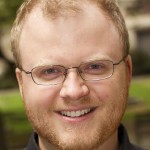 Baritone THOMAS McCARGAR launched his singing career with the Grammy Award-winning male vocal ensemble Chanticleer, extensively touring the United States, Europe and Japan. Originally from Des Moines, Iowa, Thomas now lives in New York City, where he's a member of the acclaimed Trinity Wall Street Choir, and was conductor of the Trinity Family Choir from 2008-2010. Other choral engagements include Pomerium, Musica Sacra, Early Music New York, Vox Vocal Ensemble, New York Virtuoso Singers, Meridonalis, Sheep Island Ensemble, Collegiate Chorale, Bach Vespers at Holy Trinity, St. Thomas Fifth Avenue Church Choir, and Seraphic Fire, Miami's professional chamber choir. He was also a member of the chant schola for Clarion Music Society and Green Mountain Project's Monteverdi Vespers of 1610. Thomas can be heard on such recordings as A Seraphic Fire Christmas, Colonial Capers (Early Music New York), and Yehudi Wyner-Sacred Music. Solo work includes To Be Certain of the Dawn (Stephen Paulus), Carmina Burana (Orf), Die schöne Müllerin (Schubert) and Der Friede sei mit dir (Bach).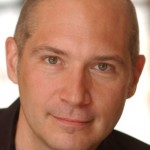 Baritone JEFFREY JOHNSON is a singer, educator, voice instructor, theatre artist, and chant practitioner. He has performed on Broadway, regional theatre, and in opera houses internationally. A founding member of the acclaimed vocal ensemble Lionheart, he also regularly performs with the Voices of Ascension. Notable recent persoanl performances include Steve Reich's The Cave at Lincoln Center and Philip Glass's Einstein on the Beach at Carnegie Hall. Additionally, he is the director of the C.W. Post Madrigal Singers from Long Island University, a group that has frequently appeared throughout the New York area, in Europe, Canada, the Boston Early Music Fringe Festival, and Washington, DC. Academic presentations include the College Music Society National Conference, the Bergamo conference on Curriculum Theorizing, and the Columbia University Medieval Guild. In 2010 he was the artist-in-residence at St. Joseph's College in New York. He is currently in the Music and Music Education doctoral program at Teachers College, Columbia University, where his studies focus on the aesthetic and social effects of group singing.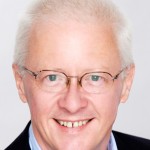 Bass KURT-OWEN RICHARDS is an accomplished performer in a wide range of styles, from chant to experimental music-theater. Well known for his beautiful, warm and lyric "basso cantante" sound, he is a founding member of Lionheart, the renowned American men's vocal ensemble dedicated to the exploration of medieval and Renaissance chant and polyphony. In addition to over three decades of work with Pomerium, he has appeared as soloist with such distinguished ensembles as The American Bach Soloists, Anima Antiqua, The Bach Ensemble, Concert Royal, New York's Ensemble for Early Music, Tafelmusik, and the Waverly Consort. Mr. Richards has recorded widely, including solo work in Heinrich Schutz's Kleine geistliche Konzerte with New York Baroque and Schutz's Musikalisches Exequien and Bach's Cantata, "Christ Lag in Todesbanden," BWV 4, with the American Bach Soloists. He can also be heard on all of Lionheart's recordings, including their most recent release, "John The Revelator," a modern mass written by Phil Kline for Lionheart and the post-classical string quartet Ethel.